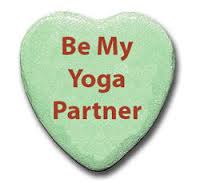 Saturday February 14th
3 to 5 pm
Yoga is usually thought of as a solitary pursuit, but working with a partner can really enhance your practice. In this workshop we use physical support to aid one another in creating personal expansion. You will also be learning the most current therapeutic adjustments to feel the best in all your poses. In this safe, fun environment you can bring new awareness to your yoga practice.
All Levels Welcome.
Makes a great Valentine Gift
You can come with a partner or be team up with someone at the workshop.
$40 per couple or $25 for an individua
MBS Precision Pilates & Wellness
7220 Avenida Encinas suite 207
Carlsbad, 92011