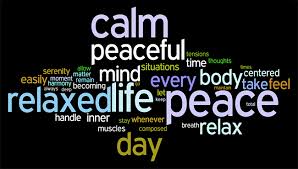 We work very hard in our lives, and while we may sleep, we rarely take time to rest.
Restorative yoga poses help us learn to relax and rest deeply and completely.
During deep relaxation, all the organ systems of the body are benefited, and a few of the measurable results of deep relaxation are the reduction of blood pressure, serum triglycerides and blood sugar levels in the blood, the increase of the "good cholesterol" levels, as well as improvement in digestion, fertility, elimination, the reduction of muscle tension, insomnia and generalized fatigue
Using dim light, props, soft music, breath work and specific alignment the stage is set for a deeply relaxing and beneficial experience.
$15
or students may use current class card
Friday February 12th 6:30 to 8:00PM
MBS Precision Pilates & Wellness
7220 Avenida Encinas Suite 207
Carlsbad 92011